Get free "
The annals of the parish of Swainswick (near the city of Bath), with abstracts of the register, the church accounts and the overseers' books,

" by

R. E. M. Peach

EPUB, MOBI, PDF, TXT, Kindle
---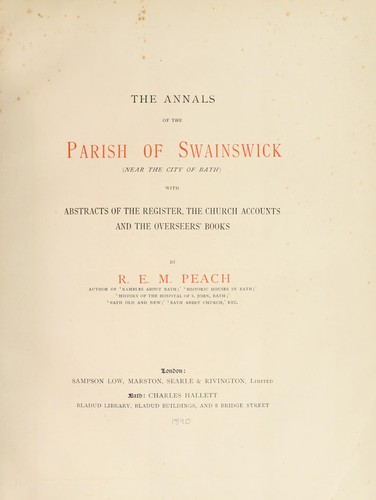 Free Find Ebook
The book was published in

1890
Language:
English
Book description:
Publisher:
S. Low, Marston, Searle & Rivington, limited; etc., etc.
.
Date:
1890.
Place:
London
Number of pages:
183
Language:
English
---
This book describes the following items:
Prynne, William, 1600-1669., Gunning Family., Hyde Family., Clark Family., Whittington Family., Swainswick (England),